We recognize that all our patients are unique and deserve to receive dental care that reflects their individual needs. Our experienced and talented dental team is committed to working with you and your family to create a comfortable, stress-free, and rewarding dental experience every time you visit our practice.
We are pleased to welcome you and your family, and we look forward to working with you.
---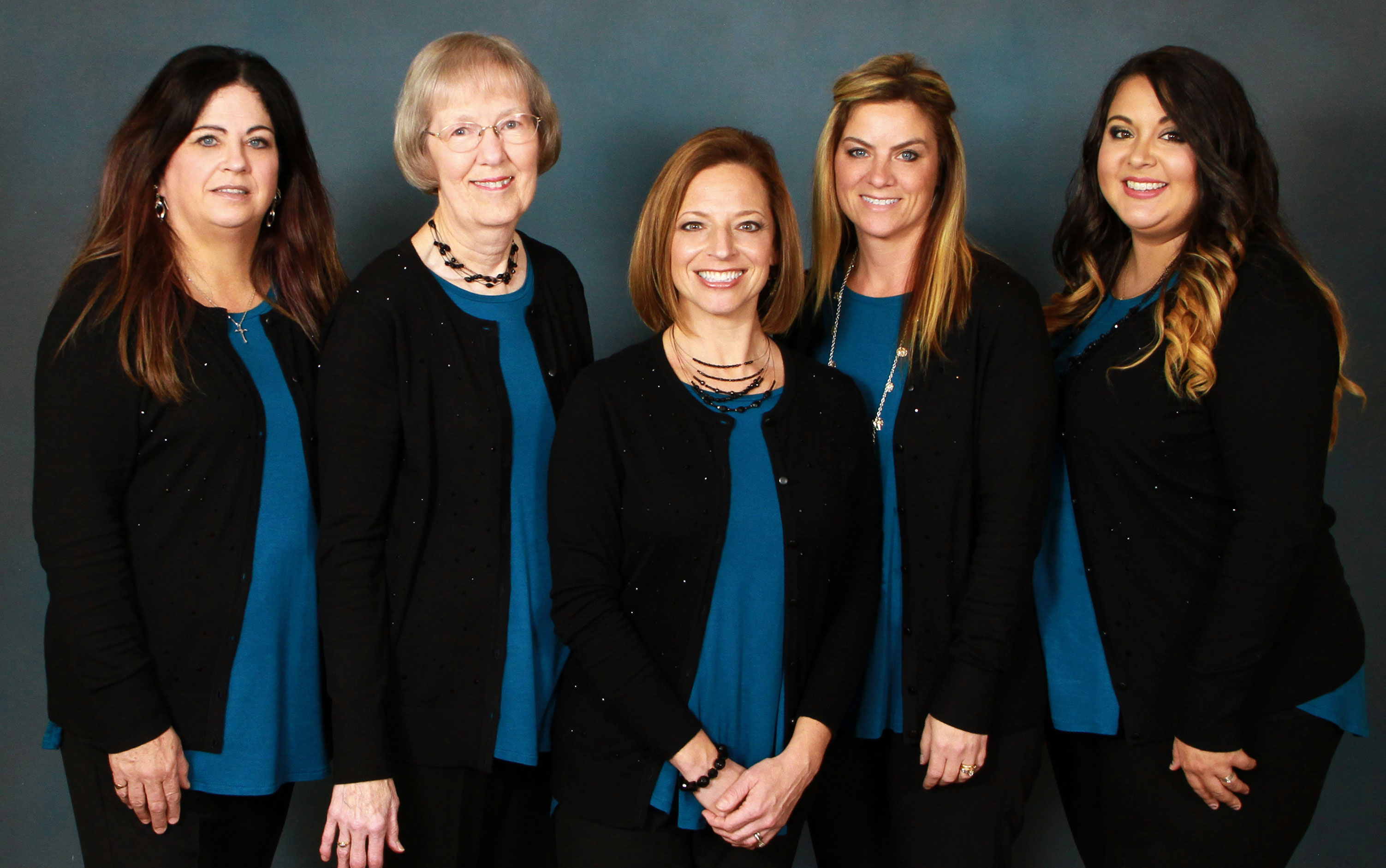 Front Office Team
Our front office team is here to help with all your scheduling, financial, and insurance needs. Most often, our front desk staff members are the first smiling faces you'll see when you come into the office. They're always available to answer any question you may have and want to make your time here as pleasant, comfortable, and stress-free as possible.
Our office team puts enormous emphasis on providing the very best customer service available to ensure that you not only get an effective and excellent outcome from your treatment, but also enjoy your time in our office.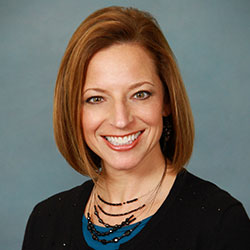 Heather
Office Manager
I do a little bit of everything here at HFD. From checking patients in to accounts payable, I try to make sure I'm a player on the team, not just the coach. I love getting to know each patient personally. When people come through our doors, my goal is to make them feel like they've just come home.
Like a lot of people in Goldsboro, I am a transplant all the way from Clarksville, Tennessee. My husband Justin is stationed at Seymour Johnson A.F.B., and is set to retire in May 2018. We have two wonderful kids. Kaleigh is a freshman at Austin Peay State University, and Justin Jr. is in middle school at Greenwood. We also have a young, four-legged Great Pyrenees, Maggie Lou. She, along with the kids, keeps me on my toes! In my spare time, I enjoy weekends at Topsail Beach fishing with my husband, gardening, and watching the University of Tennessee Vols during football season.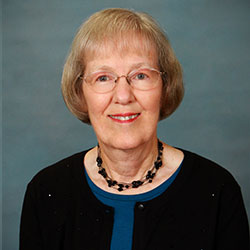 Rose
Financial Coordinator
I handle our patients' accounts, assist with dental insurance claims and payments, and run all of our statements. Having worked in this office for more than 20 years, and with more than 50 years of dental experience, I have a wealth of knowledge to benefit our patients and our practice. My greatest satisfaction is in knowing that my work helps others.
I have been married to my spouse James "Elton" Whitfield for 54 years. I spend my free time with community involvement and church.
Beth
Treatment Plan Coordinator
I consult with patients regarding their individual treatment with regard to finances and answer questions or concerns about their treatment. I also take care of daily administrative duties that include scheduling appointments, posting insurance payments, and deposits. My goal is to make our patients' visits as comfortable, pleasant, and positive as I possibly can.
I have been blessed with two grandkids, Aubree and Jace, and have one on the way on June. My hobbies include gardening and music.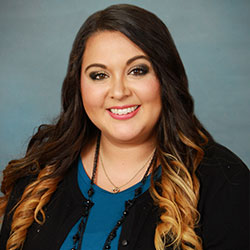 Kristen T.
Patient Care/Orthodontic Coordinator
I attended Heritage Institute for dental assisting, and graduated in 2015. In February of 2016, I began working for Dr. Hinnant. Since then, I've worked hard to ensure that our patients' preventive care and hygiene appointments progress on schedule. Recently, I was given the title of orthodontic coordinator and also handle all aspects of orthodontic treatment planning, and coordinating orthodontic appointments and financial agreements. I am most satisfied by interacting with patients and bringing a smile to their day. I love that this office is comfortable, fun, and feels like family!
I grew up in sunny Cape Coral, Florida — Go Gators! My husband Joel and I have been married since 2011. We moved to North Carolina in 2016 with our dog, Rex. Some of my hobbies include going to Busco Beach ATV Park and riding my side by side with my husband and friends. I am also a licensed cosmetologist and love to do hair and make people laugh in my spare time.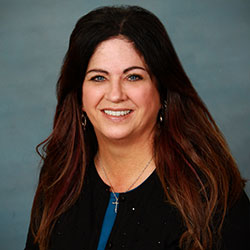 Teresa
Patient Care Coordinator
I brought my 33 years of dental experience to this office when I joined the team in 2017. I enjoy playing an integral role in delivering quality patient care, as well as continuously learning from our doctors.
I relocated to the States from England in 1985 with my husband, and now consider Wayne County my home. I have two sons and two dogs that keep me busy. In my spare time, I enjoy exploring the coast of North Carolina with my family, dining out, antiquing, and live music.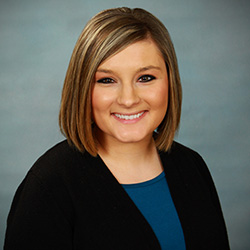 Kayla
Patient Care Coordinator
I completed my dental assisting education through Dental U in 2011 and joined Hinnant Family Dentistry in 2017. From my position at the front desk, I get the opportunity to chat with all our patients and get to know a little about them. These personal interactions make each day new and interesting. My team and I are proud to offer top-quality care, and I enjoy being part of the big family that is Hinnant Family Dentistry.
I have been married for four years and have a two-year-old daughter, Ellie. I am expecting our second daughter in August! Our family wouldn't be complete without our two dogs, Max and Mali.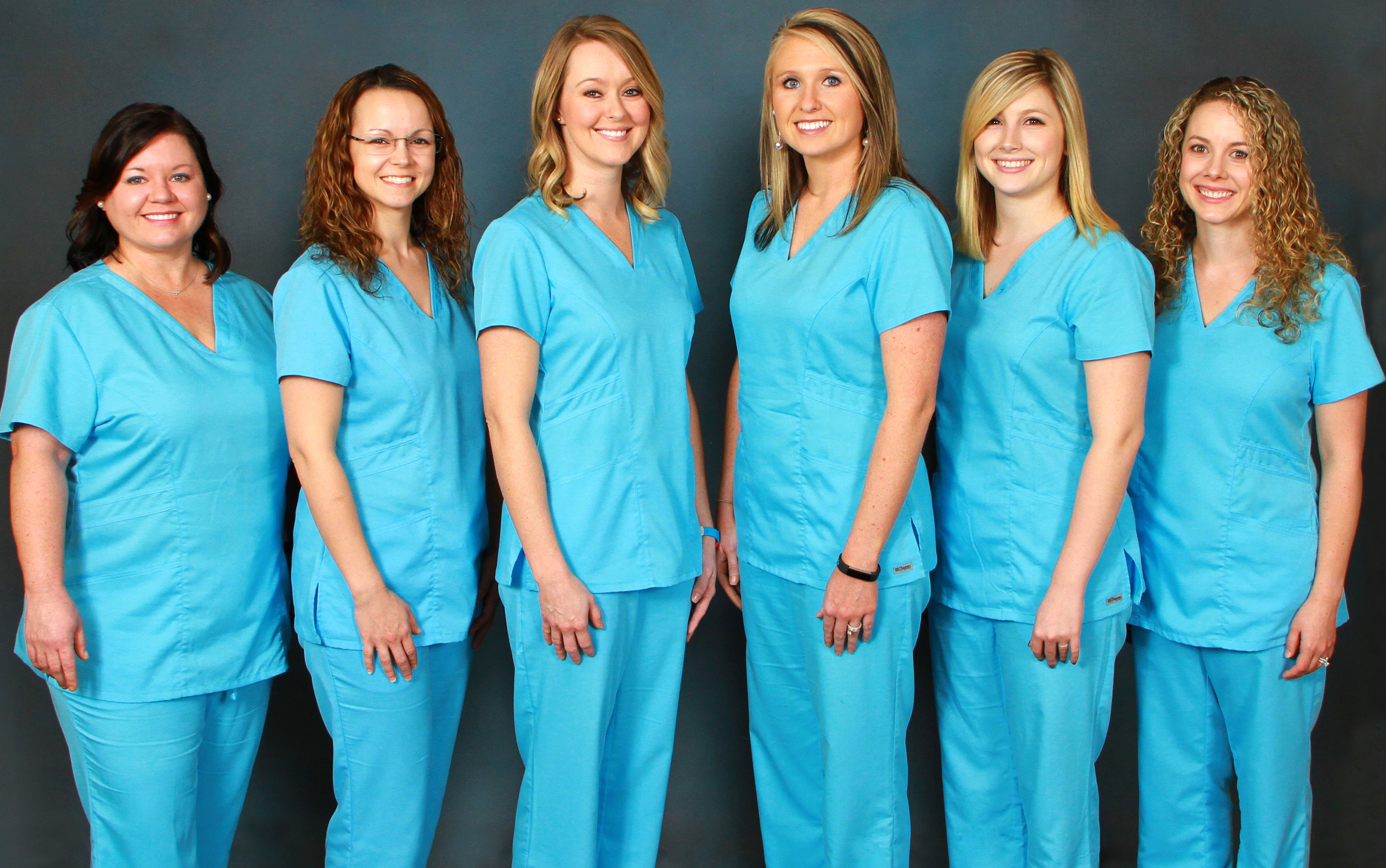 Our Registered Dental Hygienists
Our dental hygienists take great pride in giving each patient individualized care during regular checkups and cleanings. In addition to polishing your teeth and examining the health of your gums, our hygienists will give you all the information you need to keep your teeth healthy and your smile looking its best.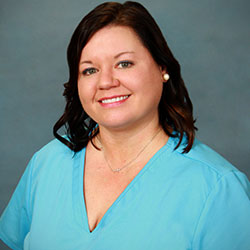 Paige
I graduated from Wayne Community College's dental hygiene program in 1999 with an associate's degree in dental hygiene. I joined the office in 2016, and since then have put an enormous emphasis on creating relationships with my patients and coworkers. I love knowing that I help patients care for their health.
I was born and raised in Goldsboro. In 2016, I married Sherwood, and together, we have three boys: Caleb, Austin, and Jackson. In my free time, I enjoy horseback riding, gardening, and spending time with my family and two Jack Russells, Hershey and Cricket.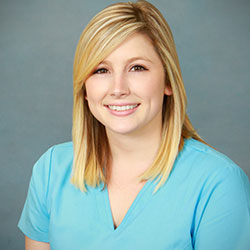 Becca
I earned my Associate of Applied Science in Dental Hygiene and am in the process of getting my bachelor's in dental hygiene. Education plays a large role in my care philosophy; I love seeing patients strive for better homecare after having a visit with me.
I have been married for a few years and have two dogs. My hobbies include reading and running.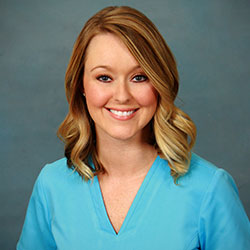 Kelli
I earned my Associate of Applied Science in Dental Hygiene from Wayne Community College in 2009, and joined the team a year later. I focus on establishing a good rapport with my patients. I truly enjoy seeing them for their regular recalls and catching up!
My Christian faith and my family are very important to me. I have a wonderful husband named Tyler. We are best friends and love to hunt and fish together. We have a daughter, Parker, who is the light of our world!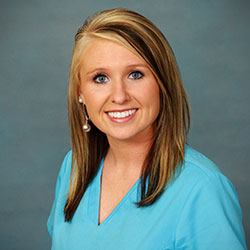 Kristin R.
I earned my associate's in dental hygiene in 2009 and joined the office in 2011. I love building relationships with patients, always taking my time to put my patients needs and concerns first.
I have been married for six years to my wonderful husband, Walter. We have a four-year-old daughter named Kynleigh and a black lab named Bailee. My interests outside of the office include painting and crafts, and shopping!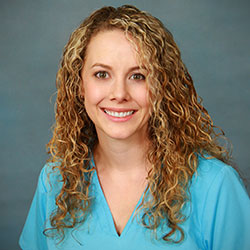 Natalie
I have held my associate's in dental hygiene since 2006 and have been a part of the team since 2007. Seeing patients' results and their healthy smiles is all it takes to put a smile on my face. Our office is like family to me—from the patients to our staff and doctors.
My husband Justin and I have been married for a decade. We have a young daughter and son, as well as a dog. As a family, we enjoy attending church on Sundays, going for walks, and playing outside.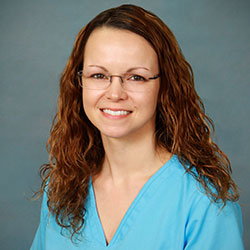 Pamela
I graduated from Wayne Community College with my associate's in 2009. I worked part time in the office for a few years before joining full time in 2014. Making healthy smiles is my number-one goal, which I accomplish through highly detailed hygiene services. I have a lot of fun, but take my patients' health very seriously.
My life outside the office is filled with my baby girl Gracelyn and my three dogs.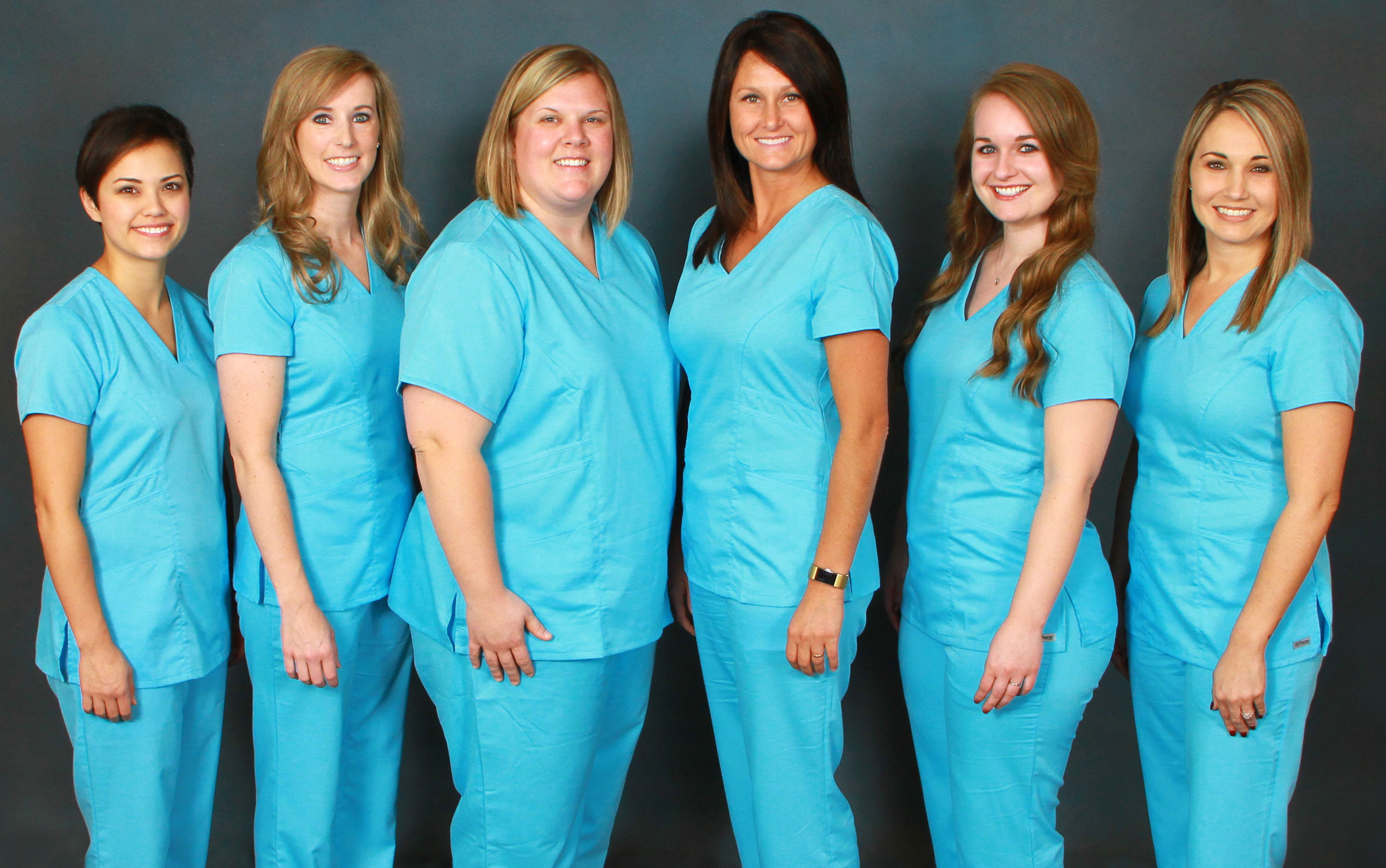 Our Dental Assistants
Our dental assistants are here to make your experience in our office as easy and stress-free as possible. Usually found working alongside the dentist, our assistants help with many of the procedures and treatments you'll receive at our office. They are dedicated individuals who look forward to building a relationship with you and your family.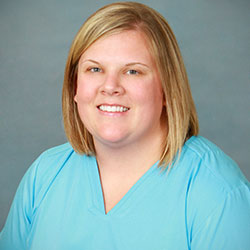 Ashley
A graduate of Barton College, I received my BS in business administration in 2008. I decided to enter the dental field, and went to Wayne Community College for my dental assisting education, and earned my degree in 2010. A member of this office since 2014, I love seeing patients smile after their treatment is complete.
I am happily married to Jordan. We love spending time with our son Layton and two four-legged kids, Emmie and Jax. As a family, we enjoy weekends at the beach making memories with each other. In my spare time, I enjoy doing arts and crafts, reading, and going to UNC sporting events.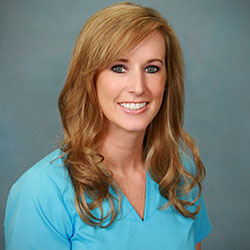 Forrest
I graduated from Wayne Community College with my dental assisting diploma in 2008. I enjoy the variety of treatment options offered at HFD, especially when it comes to dental implants and restorations. I have a positive attitude and like to be a great motivator for our patients.
I am married with one son, so family activities take up most of my free time.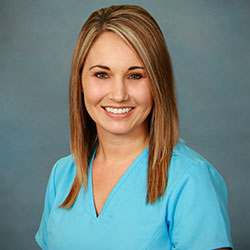 Brooke
I earned my Wayne Community College dental assisting diploma in 2010 and joined HFD right away. I am skilled in a variety of dental treatment procedures and enjoy helping our patients feel at ease. To me, work is more than a job — it's fun!
I am engaged and have two kids, Kyler and Kohlton. I enjoy the outdoors, especially going to the beach and the mountains.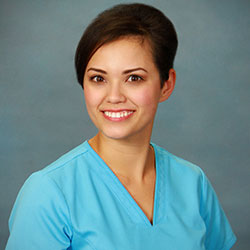 Jennifer
I joined HFD in 2017 after earning my dental assisting degree from Miller-Motte College in 2010. I come to work each day with a positive attitude and do everything I can to help our patients love their smiles again.
I am married with two sons and two dogs.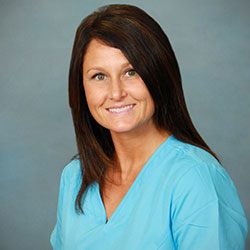 Kelly
In 2001, I decided to persue a career in dental assisting, and attended Wayne Community College, Wake Tech, and UNC Chapel Hill. After starting my career in 2002, I fell in love with assisting, and helping others. In 2015, I joined HFD. I love meeting new patients and helping them feel comfortable in the dental chair when they are nervous. I strive to make a trip to HFD the best part of a patient's day.
I am married with two beautiful children. I love playing softball, and vacationing in the mountains and at the beach.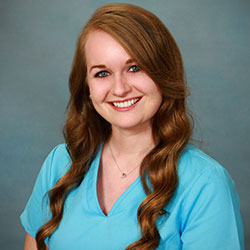 Miranda
I earned my dental assisting diploma from Wayne Community College in 2014. My goal is to make patients feel comfortable and well informed, with the hope of making their dental visit a good experience. One of my favorite parts of my job is catching up with patients and building lasting relationships with them.
I grew up here in Goldsboro. Family is very important to me, and I enjoy spending my free time with my husband Thomas and our two spoiled Huskies.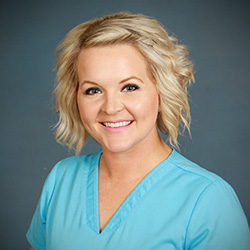 Kristy
I completed my dental assisting certification through Wayne Community College in 2008 and joined Dr. Hinnant's team ten years later. As a dental assistant, it is important for me to build relationships with patients to make them feel at ease during treatment. I love to make work fun, but at the end of the day, putting my patient's needs and concerns first is my top priority.
I have been married for five years and have a young daughter named Presley. I love the beach in summer and taking Presley shopping at her favorite store, Target!